Helping those affected by the war in Ukraine: how to look after yourself and stay focused 
The Medical Service is actively supporting the Organization's efforts to help those affected by the war in Ukraine.
The war is a brutal event that puts our mental health and resilience to the test. All our inner resources are focused on helping us cope with this sudden, painful and uncertain situation.
This naturally triggers intense reactions and emotions that can include:
exhaustion, headaches, trembling, tension, tightness in the throat, sweating
trouble concentrating, inability to think clearly, nightmares
fear, anxiety, feeling of powerlessness, guilt, sadness, anger or emotional overload
loss of interest in things that previously mattered to you, loss of appetite, avoidance of social contact, increased consumption of alcohol or other substances as an escape mechanism. 
Here are some tips to help you cope during this time of upheaval: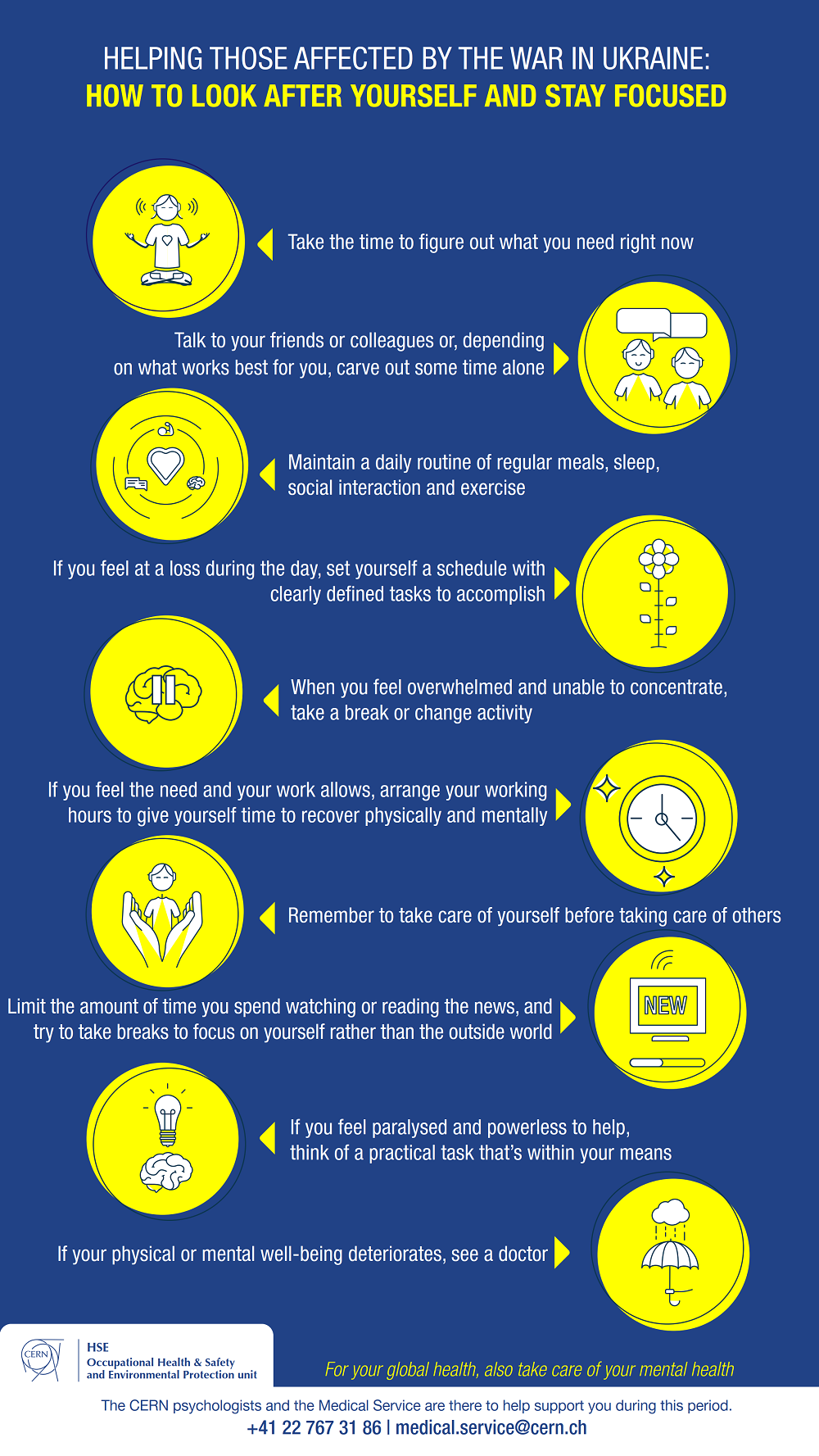 If you feel the need to talk to a professional, contact us. The Medical Service offers all members of the personnel (MPE and MPA) first-line psychological counselling. Appointments with our psychologists, Katia Schenkel and Sébastien Tubau, are free of charge and strictly confidential, see this link.