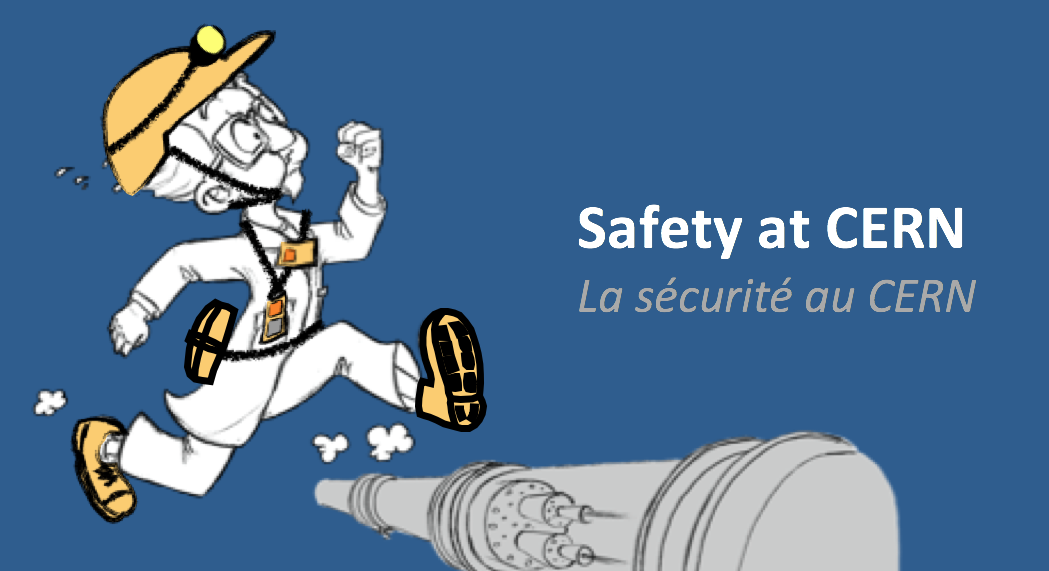 At CERN, Safety covers 3 major aspects: 
1. Occupational Health - Ensure the best possible protection in health and safety matters of all persons
2. Limit the impact of the organization's activities on the environment
3. Safe Equipment and Operation.
Your 3 main partners in matters of safety are: 
1. HSE Unit - 
The HSE Unit supports the Organization in the implementation of
* the CERN Safety Policy,
* the CERN Safety Rules,
* the CERN Safety Objectives and
* best practices at all levels.
It is in particular responsible
* for Radiation Protection and
* the establishment of the CERN Safety Rules.
It grants Safety clearance for
* Installations, including special equipment,
* activities,
* projects and
* CERN Experiments with major Safety implications
2. First aiders - 
HSE gets support in case of emergency by voluntary First Aiders. At CERN we have many first aiders. Background: 
* People at work can suffer injury
* Immediate help and attention can save lives and avoid major complications in case of injuries 
* Therefore every building has at least one First Aider
* Just have a look at the sticker on the door
3. Safety officers
* Safety officers are specialized in certain safety matters
* There are several types of safety officers at CERN:
DSO    Departmental    
CSO    Cryogenic
TSO    Territorial    
FGSO    Flammable Gas
EXSO    Experiment    
RSO    Radiation
PSO    Project    
ESO    Electrical 
LSO    Laser
* To take one example: Territorial Safety Officer (TSO)
* Every building has a TSO.
* The TSO is responsible for the building in matter of Safety.
* Name and phone number of the TSO can be found on labels attached to the doors of the building

You and your supervisor
Most important persons in matter of Safety are
* YOU and
* Your supervisor
Your supervisor is your first contact in matter of Safety! Do not hesitate to ask him/her questions.
Your supervisor will tell you about:
*    workplace related risks,
*    the preventive measures,
You
* There are some CERN regulations you should be aware of.
* Ask your supervisor in case of questions
If not done prior to arrival, take the mandatory safety training e-learnings to start acquaiting with essential safety aspects at CERN. Go to LMS and "Mandatory courses".