CERN's medical service can be found in Building 57 on the Meyrin site.
This service comprises: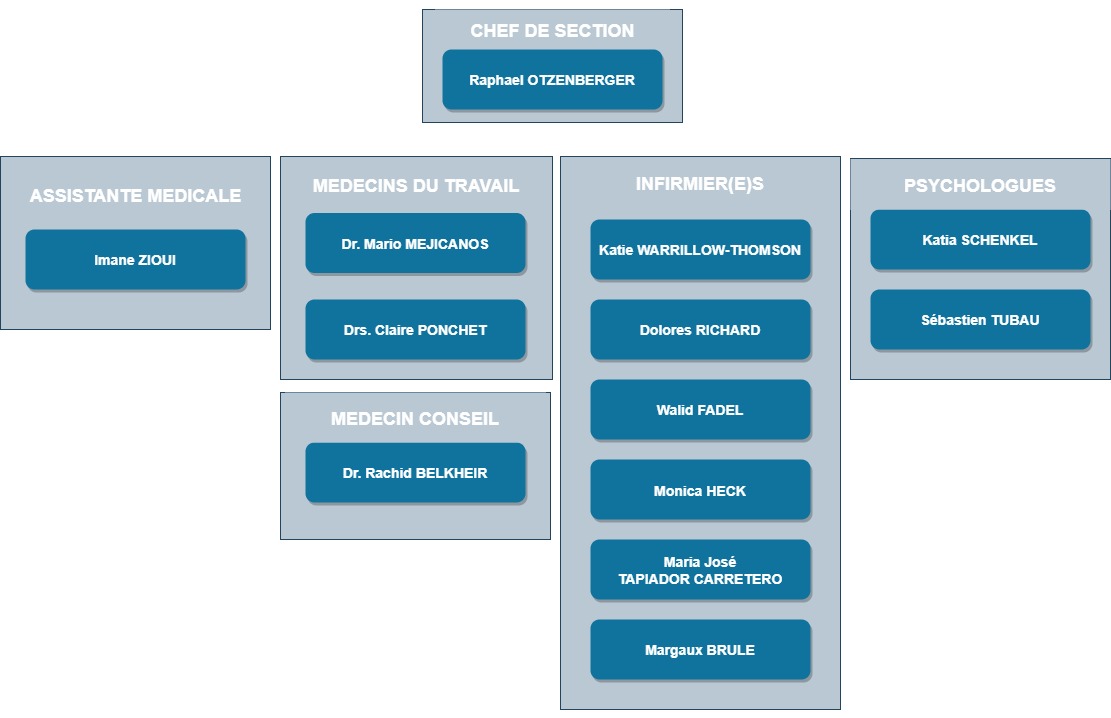 The role of the Medical Service is to:
Monitor the health of employed members of CERN's personnel and determine their fitness to carry out their work.
Implement prevention measures with a view to safeguarding the physical and mental health of employees throughout their professional life at CERN (e.g. prevention campaigns, examinations in addition to those carried out during regular check-ups, ergonomics assessments, defibrillator training, etc.)
Dispense primary care to anyone who comes to the infirmary with physical or mental health problems.
Respond to medical emergencies, in collaboration with the relevant services (HSE-FB, SMUR) and in accordance with the agreements between CERN and its Host States.
Monitor employed members of the personnel who are on long-term sick leave and facilitate their return to work or support them in the formalities leading to the recognition of disability (through the Joint Advisory Rehabilitation and Disability Board (JARDB)).
Help to prevent occupational accidents and prevent and detect occupational illnesses among employed members of the personnel.
Contribute, via the Medical Service's COVID helpline and TRAMED, to managing COVID-19 cases.
The Medical Service does not provide services to family members or pensioners.