Blood donation
Each year, the medical service organises blood donation campaigns in collaboration with HUG and/or EFS (typically twice a year). These campaigns have consistently represented a significant contribution of the Organization to the dwindling blood reserves in the region: take part in this act of solidarity which is essential for the benefit of all!

On this page you will find information on CERN's upcoming campaigns, information on what happens following a blood donation and the compatibility of different blood types.
---
Blood donation campaign at CERN
A big thank you to everyone who participated to the last blood donation at CERN the 17 July in building 29. 
The next campaign will be annouced here in due course.
---
Blood barometer in Geneva
The blood barometer in Geneva, which is regularly updated, shows that blood supplies are currently running extremely low. We therefore hope to see many of you during this collection!
---
What happens after you have donated your blood?
Follow the blood from donor to recipient!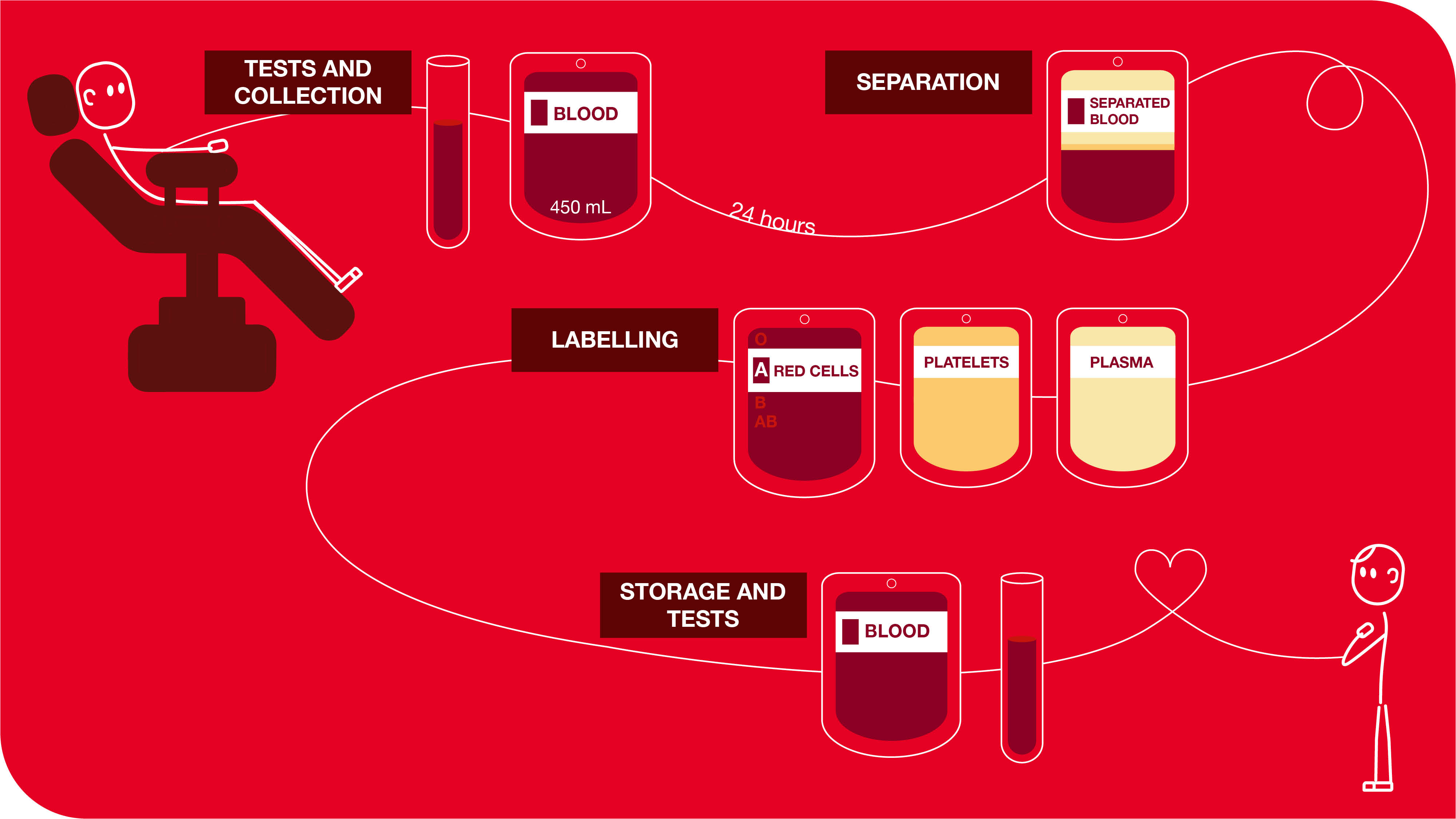 ---
Blood types and compatibility
The percentages presented in this infographic are based on the average of the French and Swiss populations.