The Celebration of Saint Barbara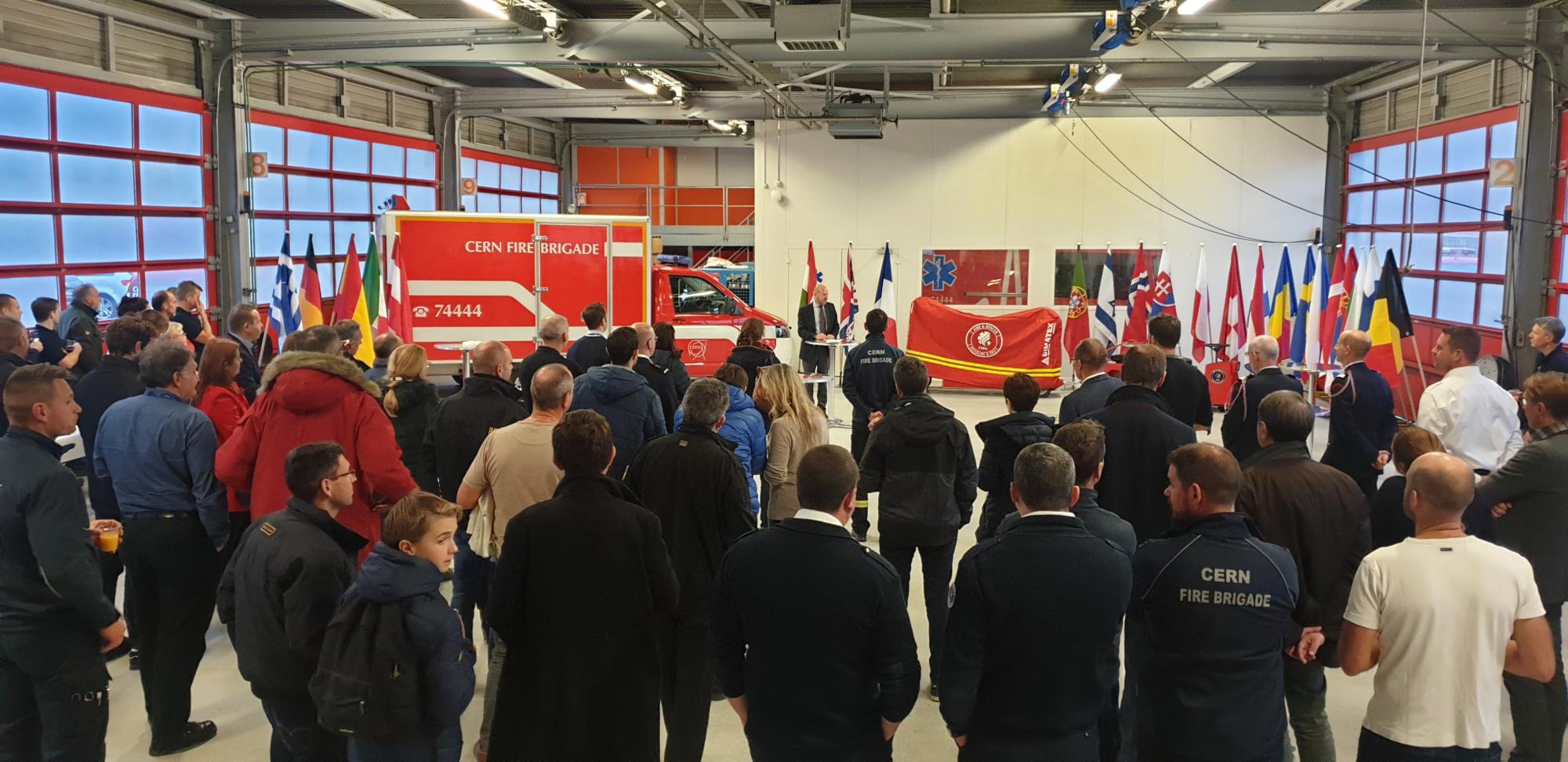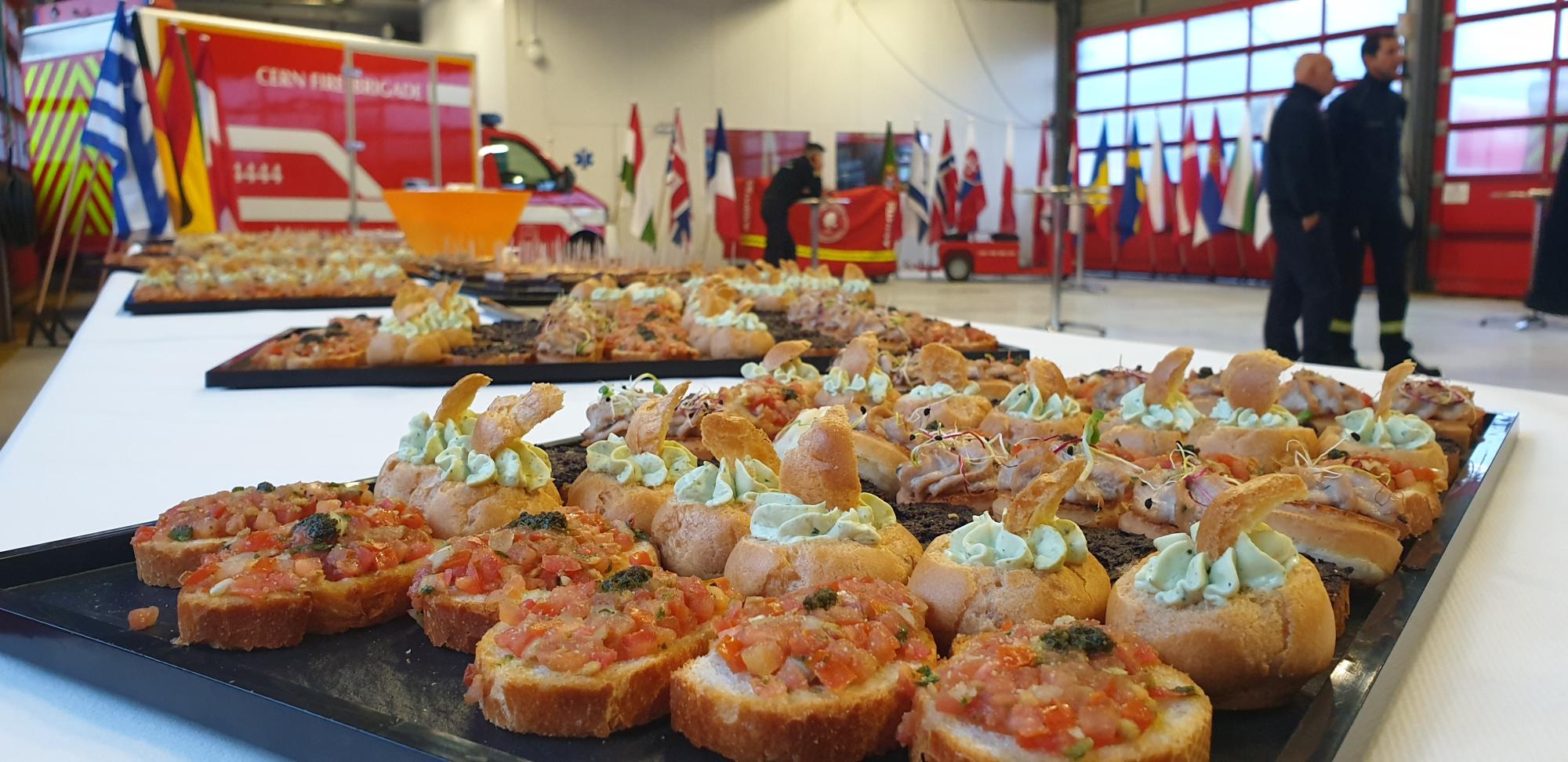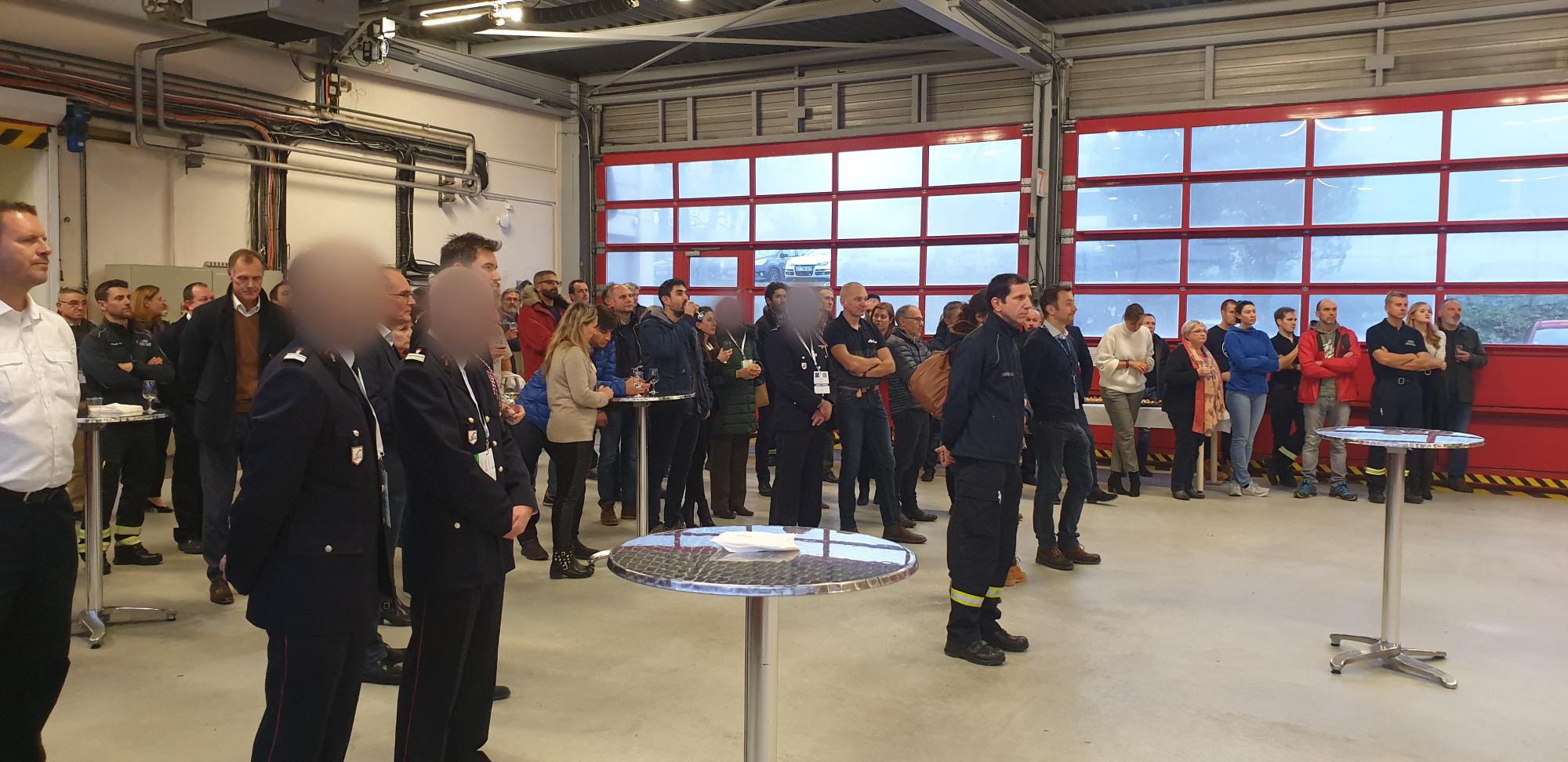 On the 4th of December, the CERN Fire Brigade opened their doors to celebrate the patron saint of the firefighters, Saint Barbara. Nicknamed the "Saint of Fire", Saint Barbara is remembered every year by firefighters from around the world.
On the occasion, the CERN firefighters welcomed colleagues from neighboring Switzerland and France, as well as colleagues from CERN to celebrate together at the CERN fire station.
Matti Tiirakari, head of the CERN Fire Brigade, extended a warm welcome to all present and told the story of Saint Barbara, explaining why she is celebrated each year.
Attendees then enjoyed some light refreshments and a moment of sharing and comradery.
It was a good moment of celebration at the end of an eventful year.
News
Fire Brigade